Happy October! The best month of the year is finally here, and so is the fall fashion. As the weather gets cooler, I start debating myself on the topic of to wear short sleeves, to not wear short sleeves. With that being said, I've put together a few outfits for inspiration that will *hopefully* keep you warm either way!
Outfit #1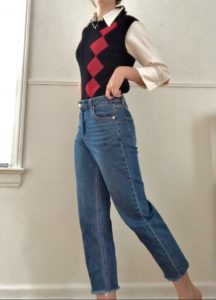 And we're starting off with my favorite outfit that I'm showing you today! Sweater vests have become very popular recently, so I decided to pair it with straight-leg jeans and a white button-down underneath. I think sweater vests are so cool, especially when they have designs!
Outfit #2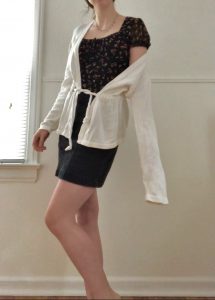 For this next look, I wore a black, flowered top and white cardigan with it a black, denim skirt. I absolutely love cardigans–they're such a nice addition to any outfit! This would probably be the best for the warmer fall days.
Outfit #3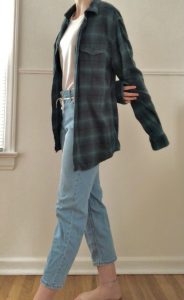 I saved this outfit for last because flannels are a traditional fall necessity! They're so cute, comfortable, and perfect for chilly days. I tend to wear mine open with a plain shirt underneath, jeans, and a shoelace belt, but you can style them however you want!
And that concludes today's blog post! Thanks so much for stopping by, and as always, I hope to see you again soon!
Love, Brenna